As more and more new houses are being built, in both city and countryside alike, and with the demand for home renovations more popular than ever, here in the UK we need stove solutions that combine efficiency and high heat output with easy installation and hassle-free maintenance. The Woodland multi-fuel model from Mendip Stoves is not only designed here in the UK but it's also the company's best-seller and that's largely thanks to the fact that it can be installed in just one day…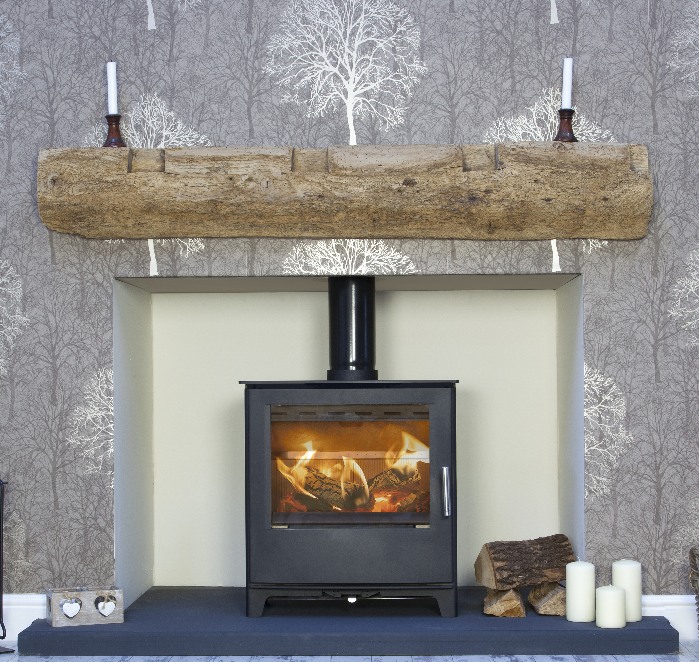 With Mendip's best-selling Woodland multi-fuel stove, simply lay down a hearth, make sure the chimney is insulated then fit. Houses in the past have had to face the challenge of opening up the fireplace, taking the plasterboard away then fireproofing it – all of which is timely and expensive – yet because the Woodland only has a 10cm distance to combustibles, unlike other brands, it's ideal for timber framed homes and renovation projects.
Features of this clean-lined design include a large viewing window, 4.5kW heat output and the added benefit of 10cm to combustibles on the sides and rear, which allows the Woodland to be placed closer to combustible walls and is ideal for modern timber framed buildings. It can be installed in large or smaller spaces with a log-store model also available.
The Woodland stove is part of the Woodland Trust offer from Eurostove. For every stove sold, Mendip will donate three trees to the Woodland Trust, the UK's leading conservation charity.